Regular price
$35.00 USD
Sale price
$25.00 USD
Unit price
per
Sale
Sold out
RULE THE WAVES II
[THIS IS A DIGITAL DOWNLOAD WINDOWS© PC GAME]
Rule the Waves II is the sequel to our successful game of ship design and naval battles, Rule the Waves. Whereas Rule the Waves ended by 1925, Rule The Waves II covers the entire time period from 1900 to 1955, including aircraft and aircraft carriers.

Your strategic decisions, as head of your nations navy, may lead you to ultimate victory or to inglorious defeat. Your choices as the naval commander will lead to tactical battles wherein you can directly control your engaged units/divisions/squadrons  in life-or-death struggles, including your aircraft (carrier or land-based) clashing with the enemy aerial forces, or perhaps even an invasion of an enemy coast to secure a vital objective.
Ownership of Rule the Waves is not required to be able to play Rule the Waves II.
Rule the Waves II places you in the role of 'Grand Admiral' of a navy during the first half of the 20th Century. The game is centered on designing ships and fighting naval battles, but politics, economic and foreign policy decisions will be necessary as the Player guides their navy's deployment, construction and operations during a period of great technological innovation and political tensions. Rule the Waves is modeled on the period up to the end of the second world war, but is not intended to precisely recreate history: rather, RTW2 gives the Player the tools to lead a navy during the era when 'steam and iron' dominated the high seas. Rule the Waves II is not a simple game. Some grasp of 20th century naval warfare and warships is recommended.
PLEASE NOTE YOUR INSTALLER SERIAL KEY APPEARS ON THE 'THANK YOU' STORE PAGE AFTER YOU COMPLETE YOUR PURCHASE. THE SERIAL KEY WILL ALSO BE EMAILED TO YOU AS WELL--PLEASE ALLOW 30 MINUTES FOR THIS EMAIL, AND CHECK YOUR SPAM FOLDER IN CASE IT HAS BEEN DIVERTED THERE. THANK YOU!
Share
View full details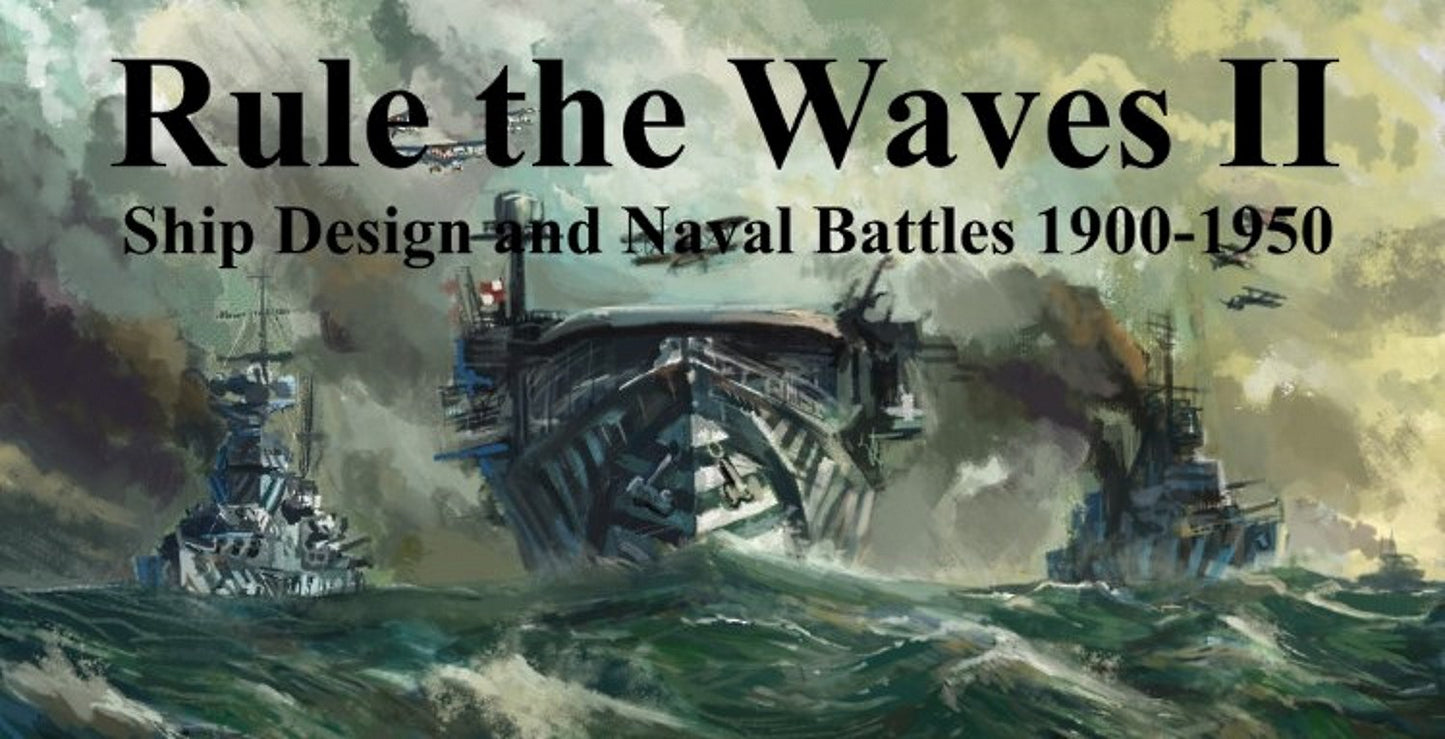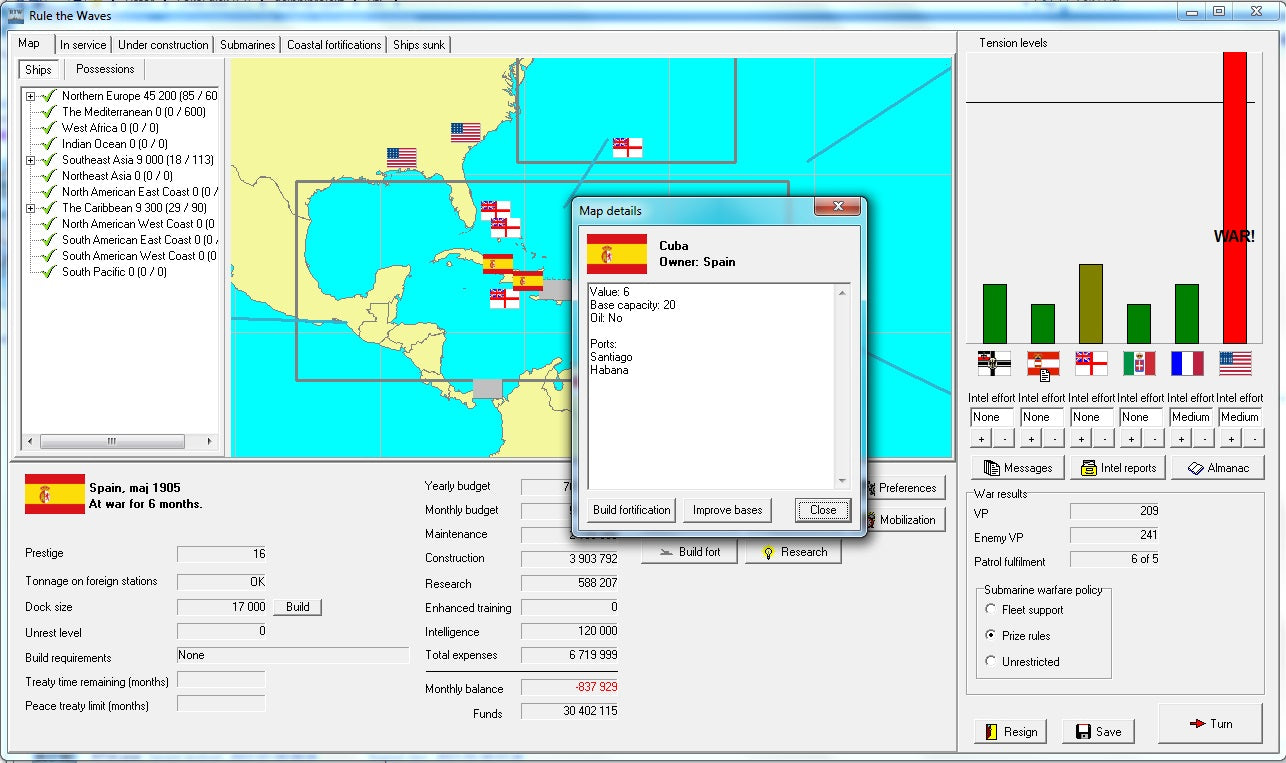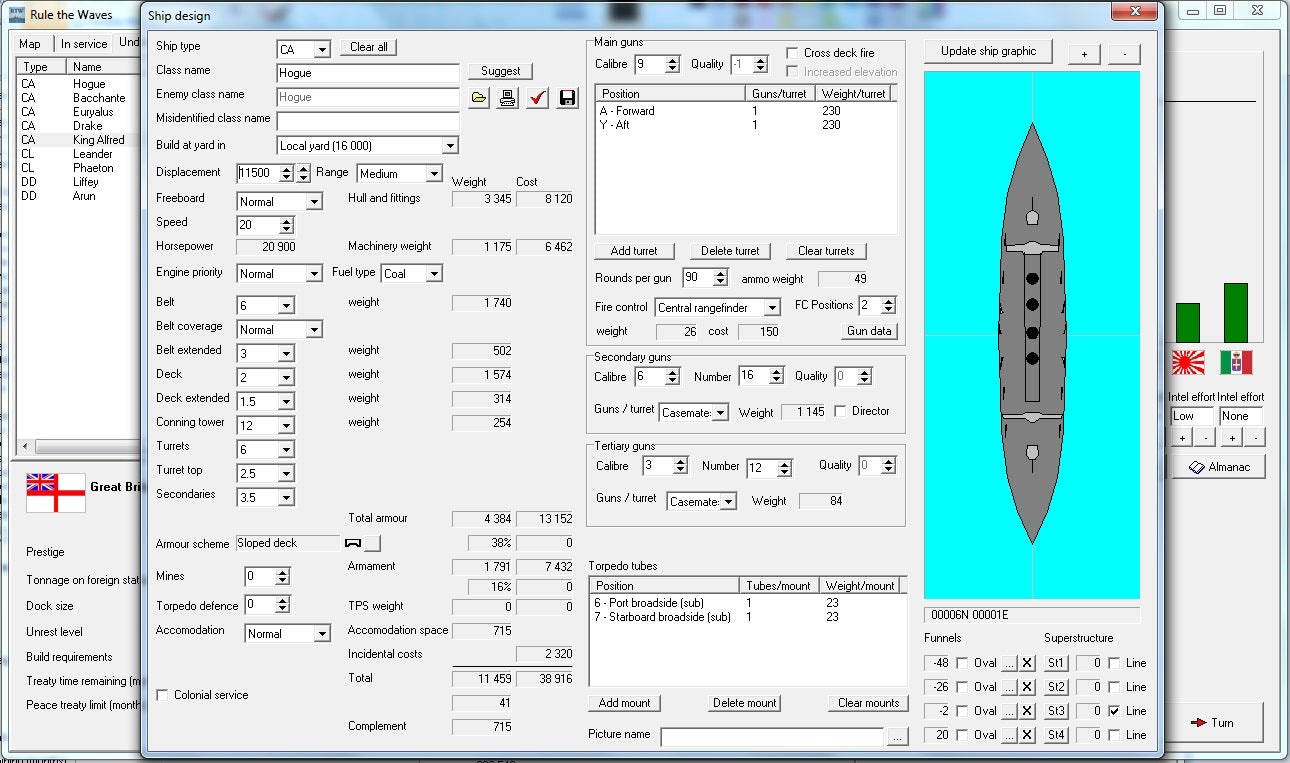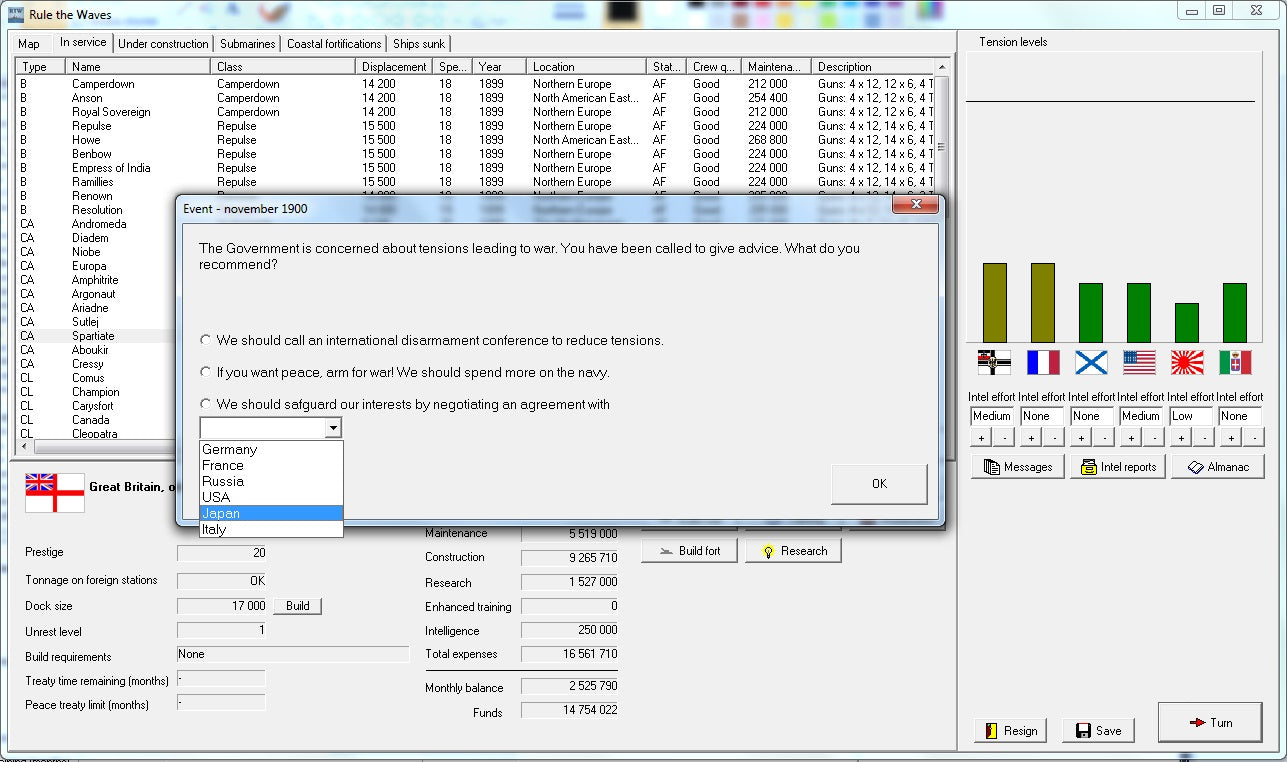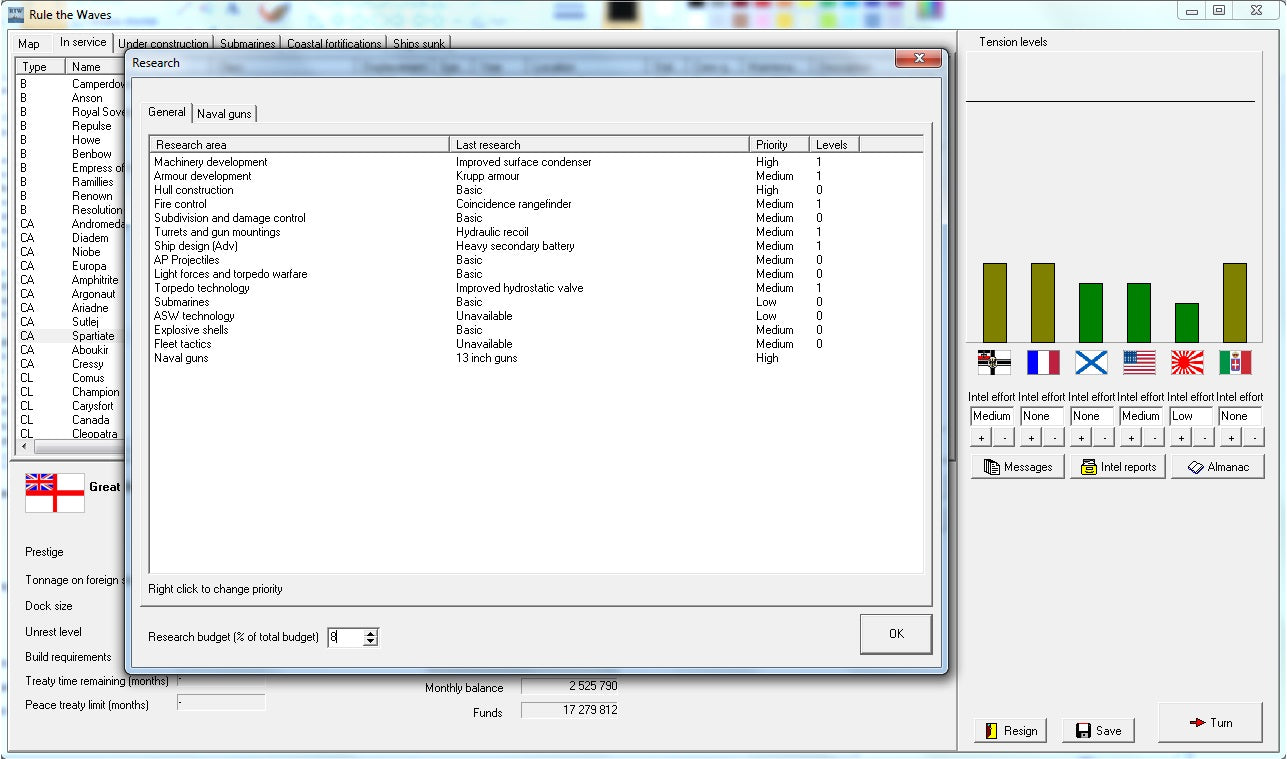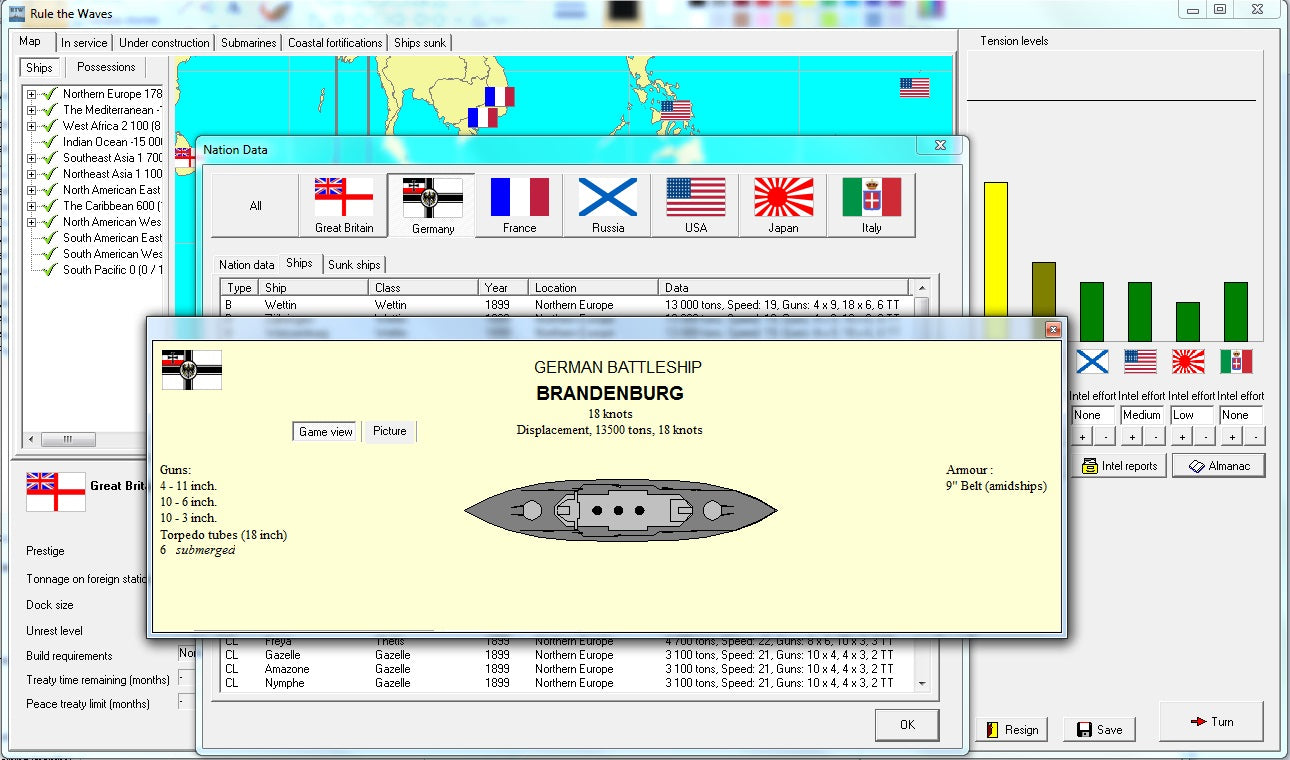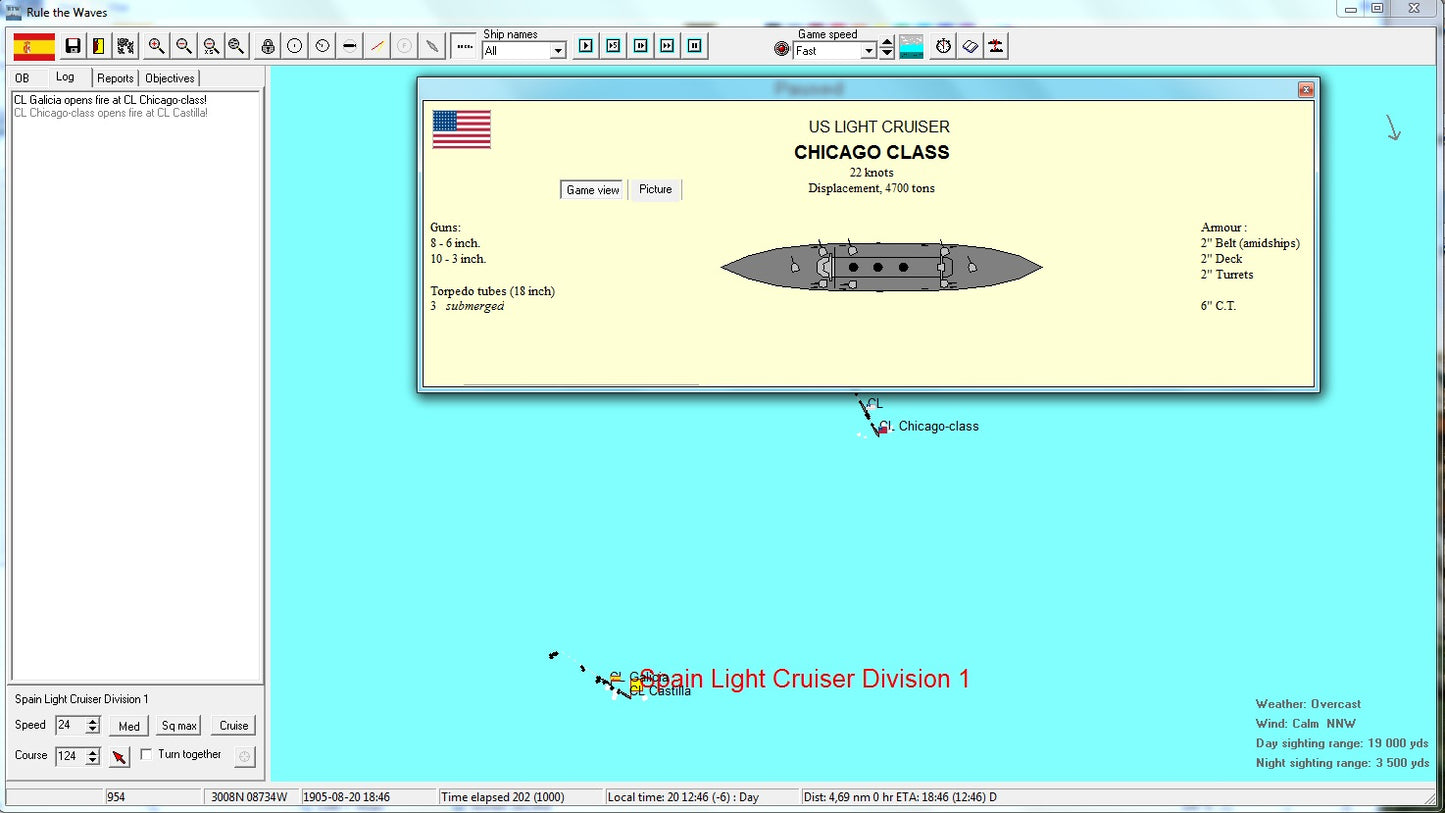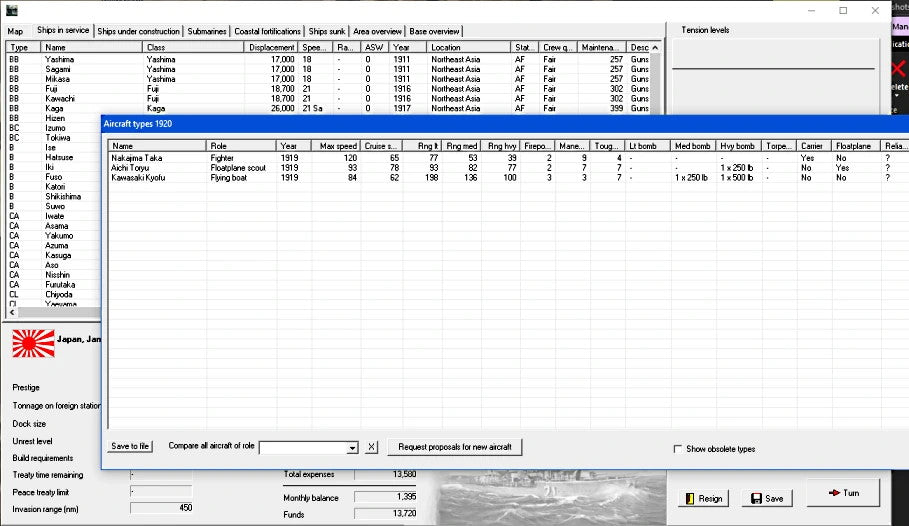 NAVAL WARFARE SIMULATIONS
WE ARE PUBLISHERS OF TACTICAL COMBAT PC/COMPUTER, BOARD, AND MINIATURES WARGAMES WITH OVER 20 YEARS EXPERIENCE IN CRAFTING PLAYABLE YET REALISTIC NAVAL COMBAT GAMES!