Regular price
$15.00 USD
Sale price
$10.00 USD
Unit price
per
Sale
Sold out
STEAM & IRON: RUSSO-JAPANESE
[THIS IS A DIGITAL DOWNLOAD WINDOWS© PC GAME]
Command the first fleets of steel battleships ever to clash in the battles of the Russo-Japanese War. If you have a soft heart for pre-dreadnought battleships or armored cruisers, or just want to simulate the naval side of this important but mostly forgotten war this is the game for you. Bombard the forts of Port Arthur, sneak blockships in by night or sortie the mighty but doomed Russian Pacific Fleet. Sneak around enemy coasts to lay a minefield or try to bring on a major fleet action. Meet the enemy in the Far East, or try out the random battles covering the Mediterranean, Atlantic or North Sea. Make your own what if-scenarios. Steam and Iron - The Russo-Japanese War is a development of the popular and acclaimed Steam and Iron game system with many special features to accurately represent the conditions of the
Russo-Japanese War. Includes a full Campaign covering the Russo-Japanese War.

Game Features:

* Tactical - operational scale. Scenarios last from hours up to several days.
* Continuous action in one minute segments.
* Covers any naval battle in the RJW era, from a single ship duel to the battle of Tsushima.
* Includes minefields, submarines (yes) and groundings.
* Includes Campaign covering the Russo-Japanese War.
* Realistic command and control.
* Nations include: Russia, Japan, Germany, Britain, Italy, Russia, Austria-Hungary, Spain, USA, France.
* Individual ships accurately modeled with armor, guns, torpedo protection etc.
* Realistic hit and damage results, including critical hits on rudder, fire control, bridge etc.
* Strong AI.
* Accurately modeled weather, night and day and visibility effects.
* Command options range from Admiral's mode with realistic FOW and command and control limitations, to Captain's mode where most aspects and details can be controlled by the player.
* Mission objectives include sinking enemy ships, mine-laying, bombardment and sinking blockships.
* Fight battles anywhere in the world.
* Scenario and ship editor included.
* Battle generator included not only for the RJW but also for various other possible naval conflicts in the era with a range of setup options.
The campaign has a separate executable file, named "SAIRJWCampaign.exe", and is located in the folder where you installed the game to. While the installer only creates a shortcut for the main game you can drag a shortcut for the campaign onto your desktop if you wish.
PLEASE NOTE YOUR INSTALLER SERIAL KEY APPEARS ON THE 'THANK YOU' STORE PAGE AFTER YOU COMPLETE YOUR PURCHASE. THE SERIAL KEY WILL ALSO BE EMAILED TO YOU AS WELL--PLEASE ALLOW 30 MINUTES FOR THIS EMAIL, AND CHECK YOUR SPAM FOLDER IN CASE IT HAS BEEN DIVERTED THERE. THANK YOU!
Share
View full details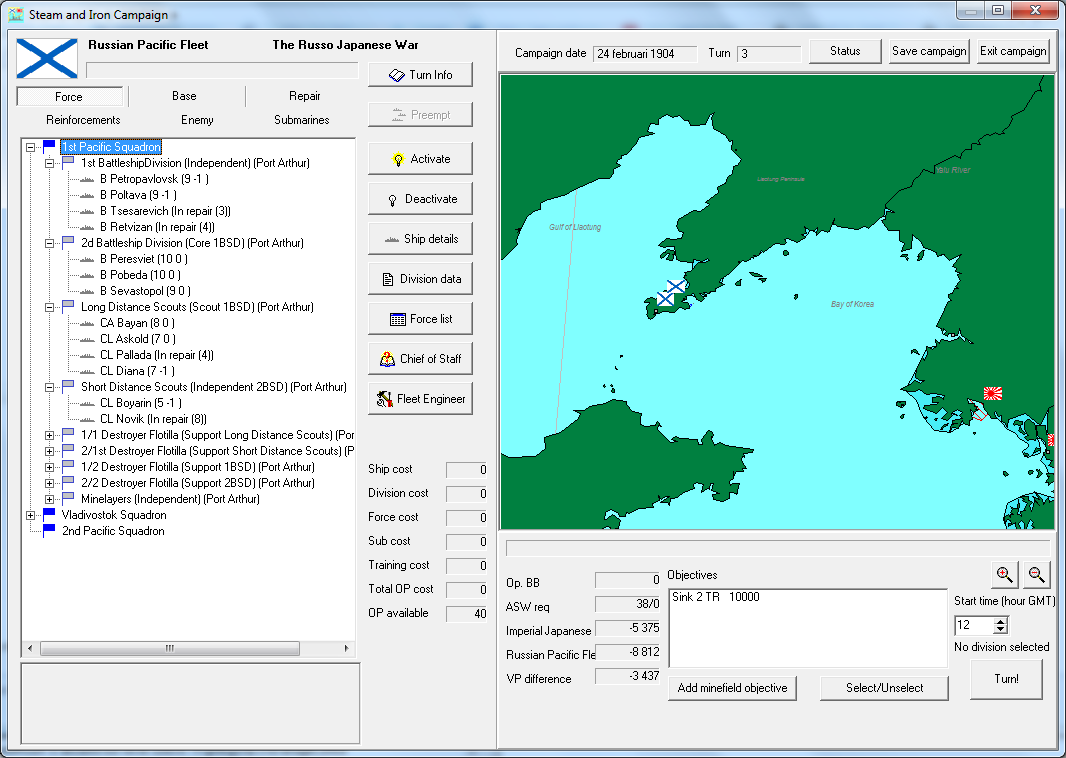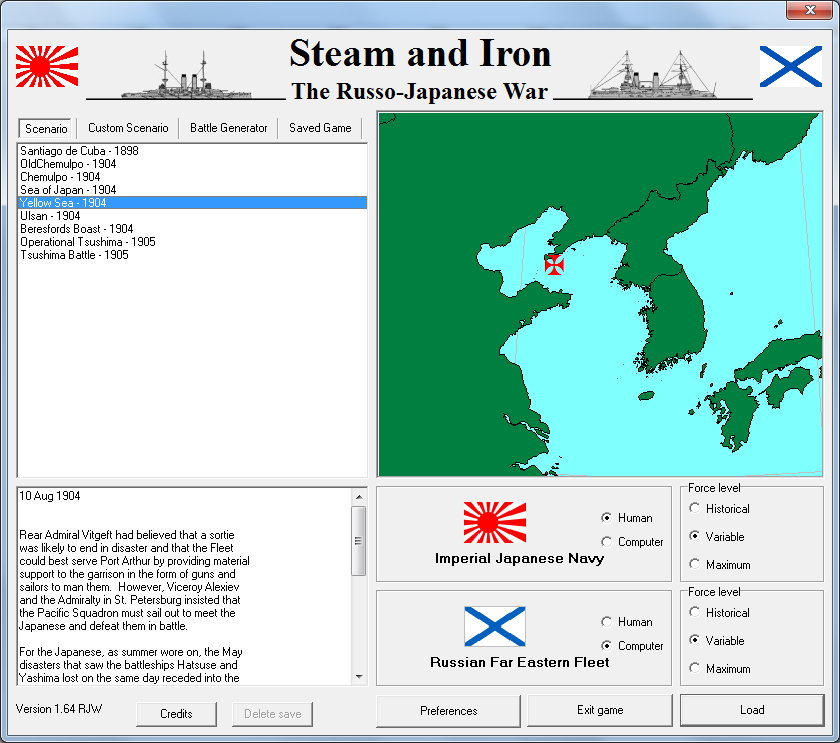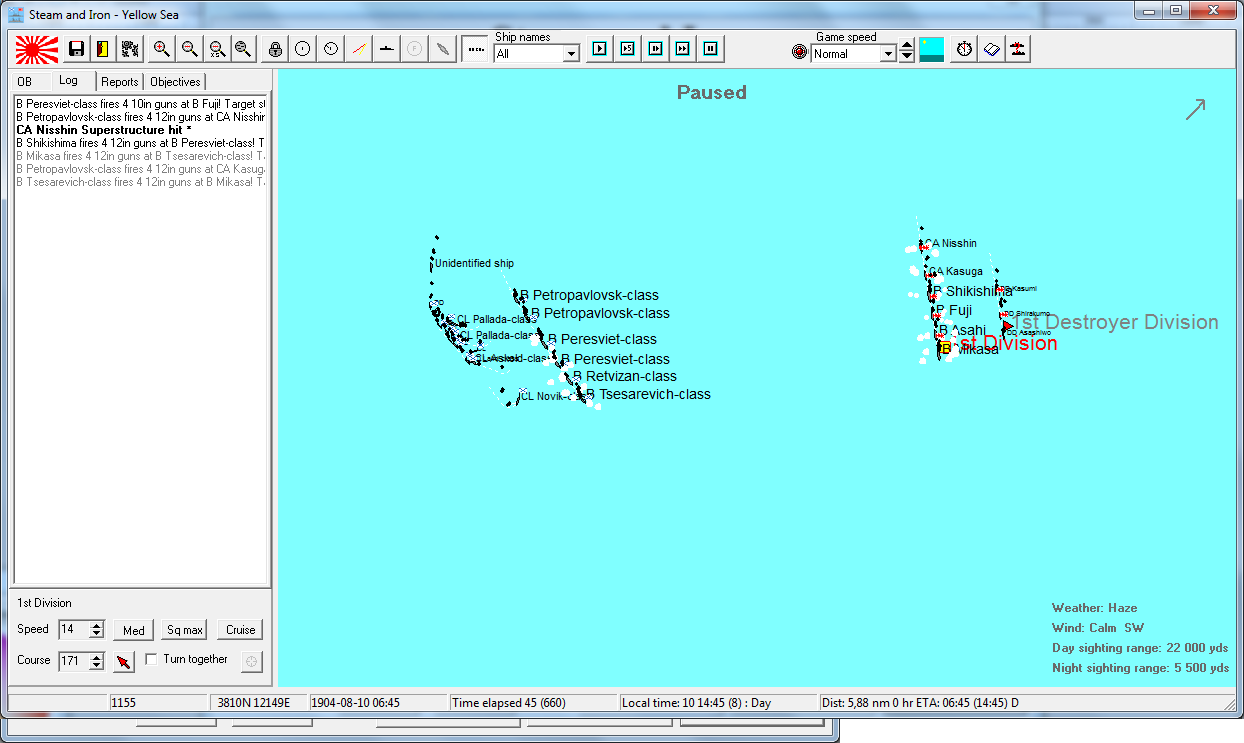 NAVAL WARFARE SIMULATIONS
WE ARE PUBLISHERS OF TACTICAL COMBAT PC/COMPUTER, BOARD, AND MINIATURES WARGAMES WITH OVER 20 YEARS EXPERIENCE IN CRAFTING PLAYABLE YET REALISTIC NAVAL COMBAT GAMES!